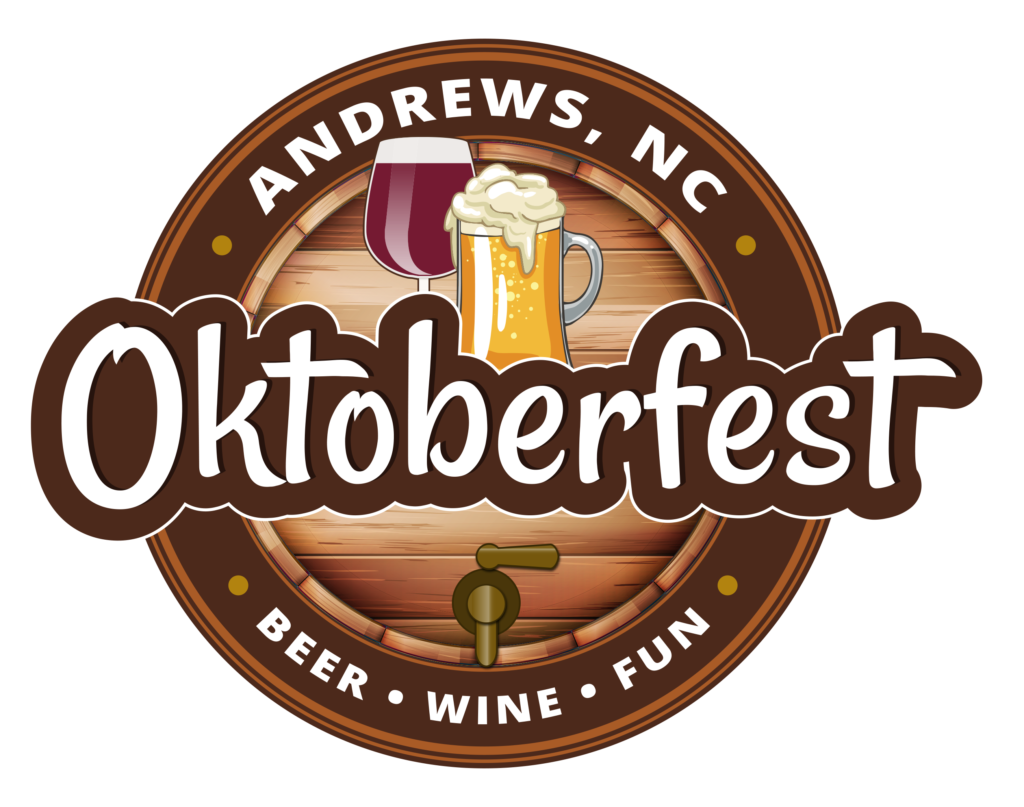 Oktoberfest in Andrews!
SATURDAY, September 30, 2022 • 11am-7pm
Join the throngs of Fall festival lovers (just like you) who will be on Main Street in Andrews at our Annual Oktoberfest! From Main Street you can see the leaves starting to turn while you shop from local shops and vendors and enjoy some great food, beer, and wine.
Beer, beer, and even wine! Just like the traditional Oktoberfest in Germany, both beer and wine will be available. Open containers are allowed on Main Street in designated areas. Please drink responsibly!
Beer & Wine Garden participants:
FernCrest Winery Tasting Room
Hoppy Trout Brewing Company
Snowbird Mountains Brewery
Music? But of course! You can sit near the stage in our complimentary chairs, and enjoy some great entertainment. There will also be picnic tables available in case you like to hear music while you dine.
Stage Schedule
11:00 – 12:20 Struck by Lightning
12:40 – 2:00 High Strangeness
2:20 – 3:40 Adrian Stover
4:00 – 5:20 George Ausman & Friends
5:40 – 7:00 Sweet 'n' Sourwood Honey
Food? The food will be the best you have ever tasted in your life!
Street Vendors? Of course. Again this year we will have the area's best arts & crafts vendors located on Main Street.
Online Vendor Application Printable Vendor Application
Corn Hole Tournament? Oh Yeah!! Get practicing to win a cash prize.
Kids? Always! There will be a FREE Kids Zone on Main Street that includes all kinds of great activities.
Please follow and like us: