Murphy Recreation Department July 4th Activities & Fireworks
A fun filled day begins at Konaheta Park in Murphy, NC on July 4th, 2022 at 10:00 AM! Join us for this family friendly day filled with events like hot air balloon rides, fishing derby, water balloon toss, bounce houses and so much more!
Fireworks begin after dark at Konaheta Park!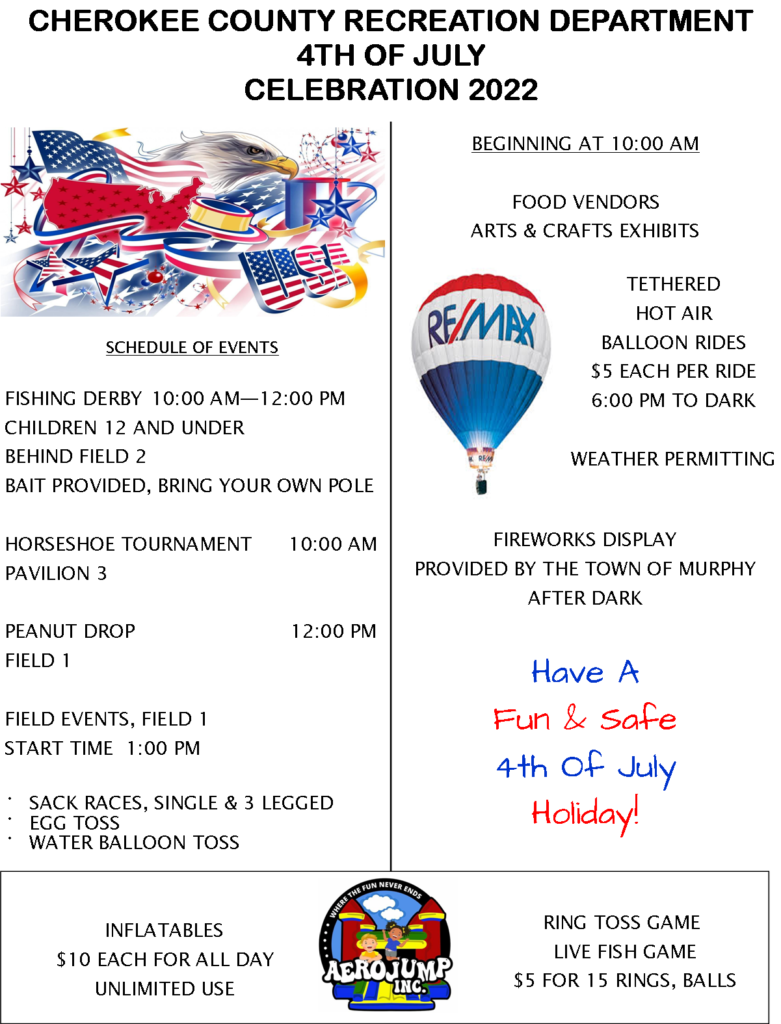 Please follow and like us: