There is nothing more romantic than a weekend escape to the secluded Appalachian Mountains. We have planned a weekend getaway for you and your loved one, the only thing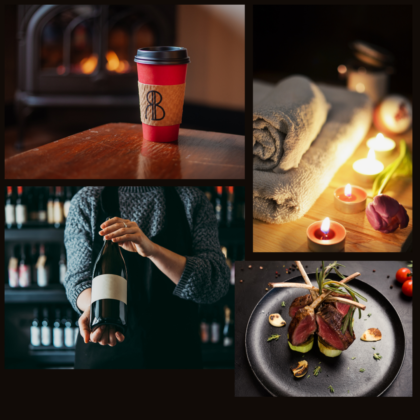 you need to do is buy the flowers and get in the car and go!
Start your weekend vacay off with a homemade bagel or doughnut and specialty coffee from Rarebird Emporium! While you enjoy, shop around their 2,000 sq. ft. storefront filled with locally crafted goodies!
Continue your easy going day with a mid morning    relaxation session at Infinity Salon and Spa . We recommend the "Honeymoon Suite Package" complete with:   2) One hour massages,   2) Signature Facials, and a soak in the Hydrotherapy tub together!
Carry on the afternoon with a scheduled wine tasting at Valley River Vineyards. Enjoy the scenic wildlife views as you sip by the firepit or while you stroll the outdoor walking trails on site.
Finish off a day of romance at Bistro 29 with a gourmet dinner offering the best cuts of beef, high grade sushi and seafood, and everything in between!
Please follow and like us:
---