It's been said that "Good ideas start with brainstorming. Great ideas start with coffee!" and that is exactly the philosophy behind New Ventures Coffee. New Ventures Coffee is a mobile coffee company founded by locals, Steve Kurti and Sky Martinez. "We're passionate about serving high-quality coffee and building a strong community around collaboration and creativity" Sky states proudly! With a range of services from local mobile coffee service to catering, pop-up events, and coffee tastings, we're committed to collaborating with local legends and change-makers to grow strong, healthy communities in Western Carolina.
While their high quality coffee has amassed a "cult"  like following, these guys are creating more than just latte art. The concept behind New Ventures Coffee is the idea that a central reason for gathering (such as coffee) can weave individuals, new ideas, and a community together to create a positive impact or beneficial change within the community! 
You can follow New Ventures Coffee on Facebook (@ New Ventures Coffee) to keep up with their weekly schedule and all the hot spots they will be stopping at! The Coffee Wagon is open from 7am to around 11am, Monday through Friday, making coffee the way you like it! Bring a friend along or treat them to something special – because great coffee is best when shared!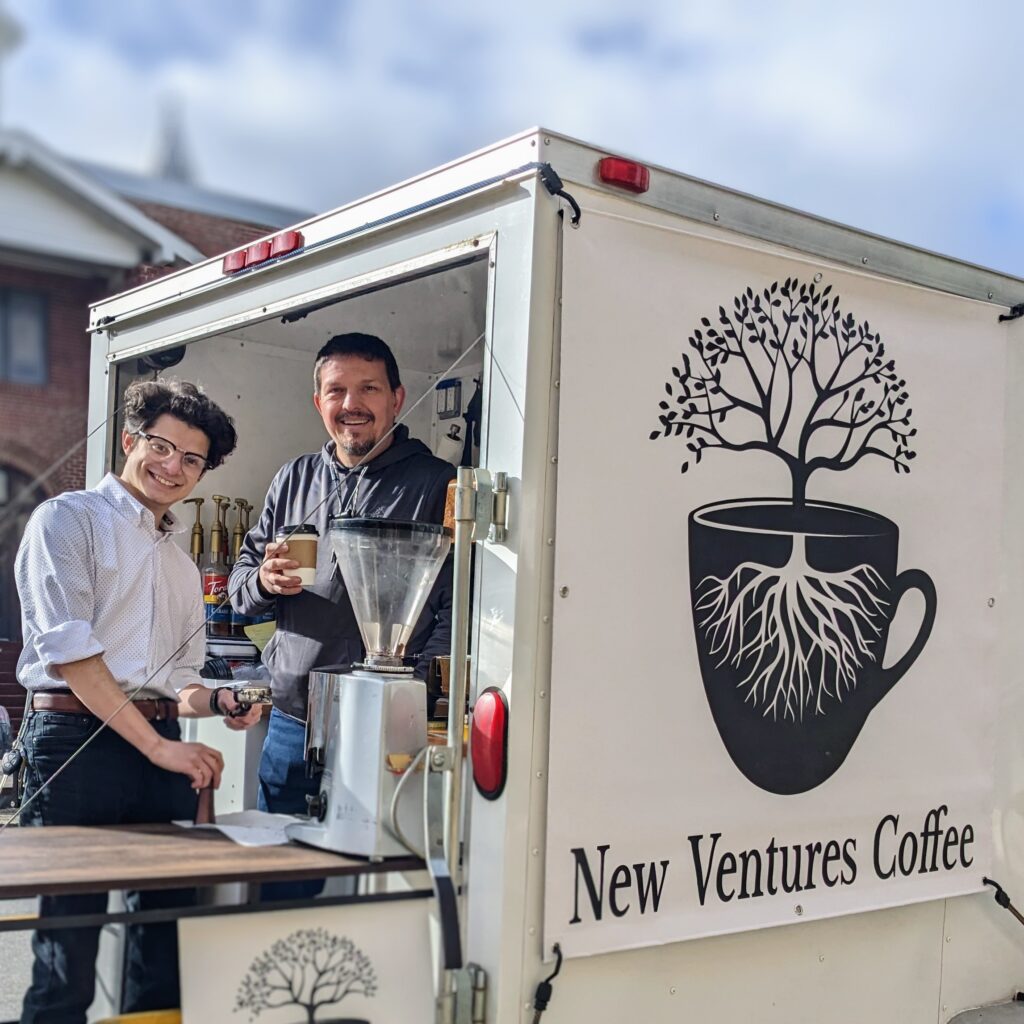 Please follow and like us:
---